Almagate Powder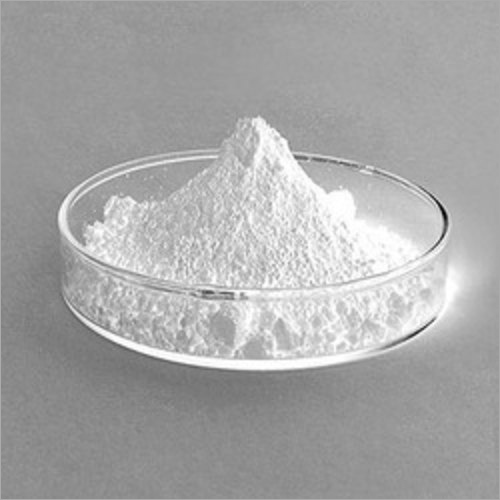 Almagate Powder
Price And Quantity
Kilograms/Kilograms,

180.00 - 190.00 INR
Product Description
Almagate powder offered by us, is widely used for the treatment of problems aroused due to stomach acid. This chemical is also used to provide relief for stomach upset, heartburn, and acid indigestion. This chemical work quickly to lower the acid in the stomach. This chemical is very effective and economical to use. Almagate powder can be used for long-term management compared to other agents. This chemical is also used during pregnancy time. This chemical is very effective and economical to use.
Nomenclature:
CAS No.: 66827-12-1
Molecular Formula: Al2Mg6(OH)14(CO3)2, 4H2O
Molecular Weight: 630
Synonyms: Aluminum magnesium carbonate hydroxide dehydrate
Physical Property:
Physical state: A white or almost white fine crystalline powder.
Solubility: Practically insoluble in water, in ethanol (96 %) and in methylene chloride. It dissolves with effervescence and heating in dilute mineral acids.
PH: 9.1 9.7 (4 % Aqueous solution)
Application & Use:
Used as an Antacid Raw material in a specific antacid formulations.
Advantage and Disadvantage:
over the counter and are taken by mouth to quickly relieve occasional heartburn, the major symptom of gastroesophageal reflux disease and also indigestion. Treatment with antacids alone is symptomatic and only justified for minor symptoms.Versions with magnesium may cause diarrhea, and brands with calcium or aluminium may cause constipation and rarely, long-term use may cause kidney stones. Long-term use of versions with aluminium may increase the risk for getting osteoporosis.
Shelf Life
Expiry:5 Years after date of manufacture
Quality Assurance / Certificate
WHO-GMP: Par Drugs And Chemicals Limited is WHO GMP Certified.
(Issued by Food & Drug Control Administration)